Manufacturer: Nintendo Playing Card Co., Ltd.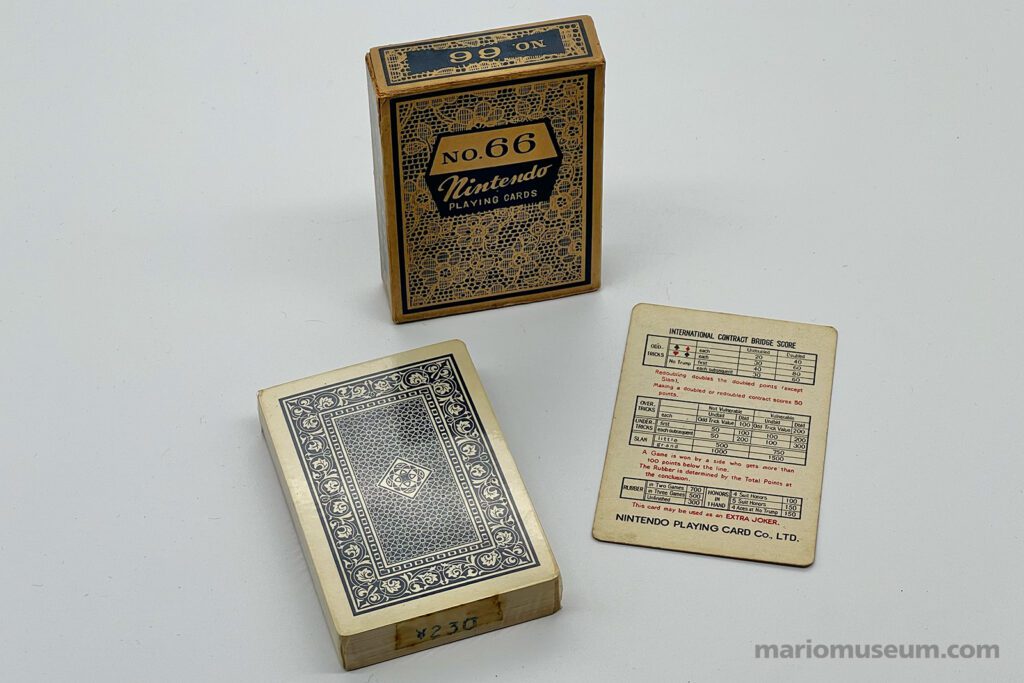 A fine example of an unopened western style ('trump') playing card deck from Nintendo, estimated to date from around the 1950s.
As with many vintage items, it can be difficult to pinpoint exact age. Clues here include the style of tax stamp used and also the company naming on the box.
The Nintendo Playing Card Company Limited was renamed to Nintendo Company Limited in 1963.