Release: 2005
Product code: OXY-S-AA-UKV


Manufacturer: Nintendo Co., Ltd.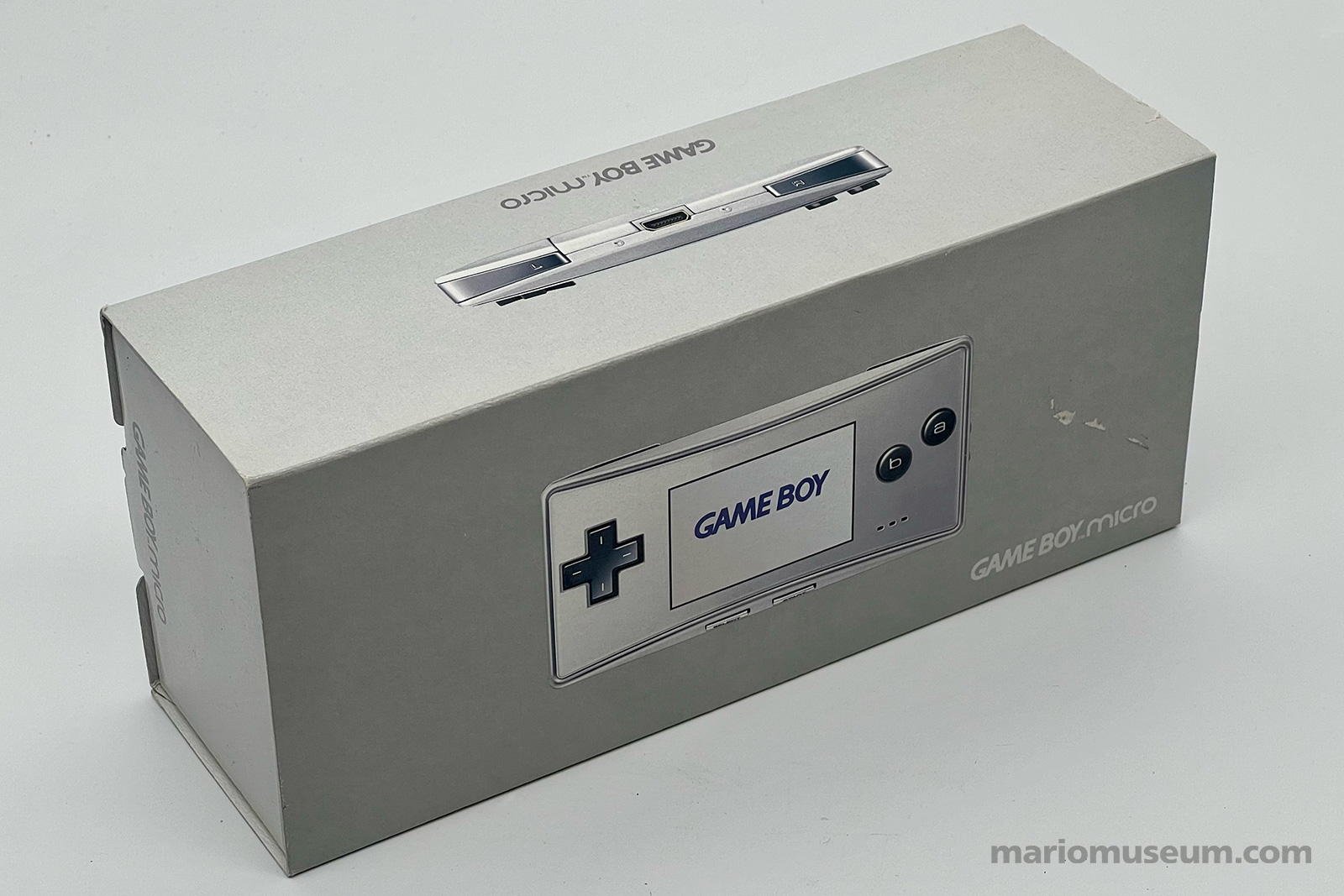 The Game Boy Micro is the last handheld to be released in Nintendo's Game Boy line-up, alongside the AGS-101 model of the Game Boy Advance SP, both of which received improved backlit screens over their predecessors.
It was first released in Japan on September 13, 2005 (November in the UK) as a smaller, lighter redesign of the Game Boy Advance.
"Oxy" was the codename of the Game Boy Micro during the many iterations it underwent during development, and the name was retained as part of its product code.
Unlike its predecessors, the Game Boy Micro lacks backward compatibility for original Game Boy and Game Boy Color games.
It was available in multiple colour variations and special editions, with the added bonus of inter-changeable faceplates on sale too.
The sporty, silver metal Game Boy Micro™ measures a mere 4 inches wide, 2 inches tall and 0.7 inches deep, allowing it to sit comfortably alongside today's hippest technological gadgets. It weighs an astonishing 2.8 ounces, or about the weight of 80 paper clips. Yet Game Boy Micro™ has the same processing power and plays the same games as Game Boy Advance SP™ models, complete with standard face controls and gleaming shoulder and Start/Select buttons that literally shine.

With Game Boy Micro™, everyone plays with style. A removable face plate gives owners the option to buy replacements to customize the look of their systems again and again with new colors and designs. Most notably, its 2-inch backlit screen shines with incredible power, rendering games in startling clarity with fantastic colors on the best Game Boy screen ever. For the first time, users can adjust the brightness of the screen to adapt to indoor lights or outdoor sunshine.

Game Boy Micro™ represents the latest evolution in the image of the Game Boy Advance™ line, but it is not a successor to any current system. Game Boy Micro™ will be released this fall. The system comes with a built-in, rechargeable lithium-ion battery and supports standard headphones.

Official product description
See also: