Release: 1998
Product code: SHVC-042


Manufacturer: Nintendo Co., Ltd.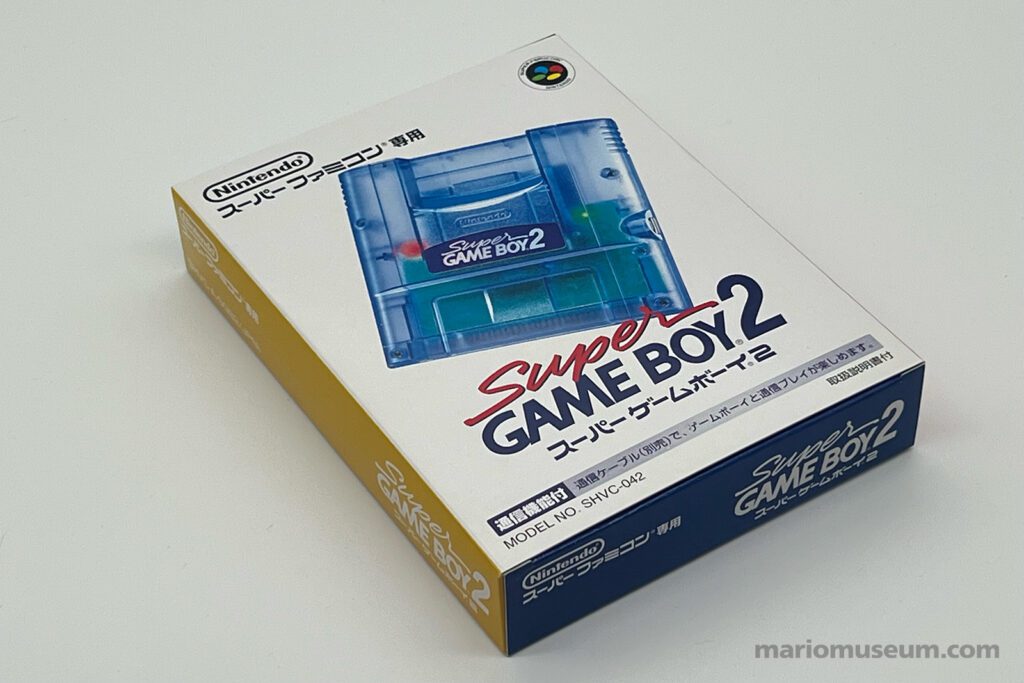 The sequel to the Super Game Boy, the Super Game Boy 2 was released exclusively in Japan in 1998, four years after its predecessor.
It's compatible with the same cartridges as the first iteration, but made a number of improvements, such as the inclusion of a link port to allow two-player gameplay via a link cable, the inclusion of a green game link LED, and a red power LED indicator, and perhaps most notably, it runs at the exact speed of the Game Boy (the original model runs 2.4% faster).
It also features eight new default borders as replacements for those in the original model.
Many later Game Boy games were optimised to use the Super Game Boy and were identifiable via a small "Super Game Boy Game Pak" logo printed on the packaging. They were usually programmed with additional colour information and could override the on-screen colors, display a graphical border around the screen, or feature special background sprites, as seen in the Mario's Picross title screen.