Manufacturer: Nintendo Playing Card Co., Ltd.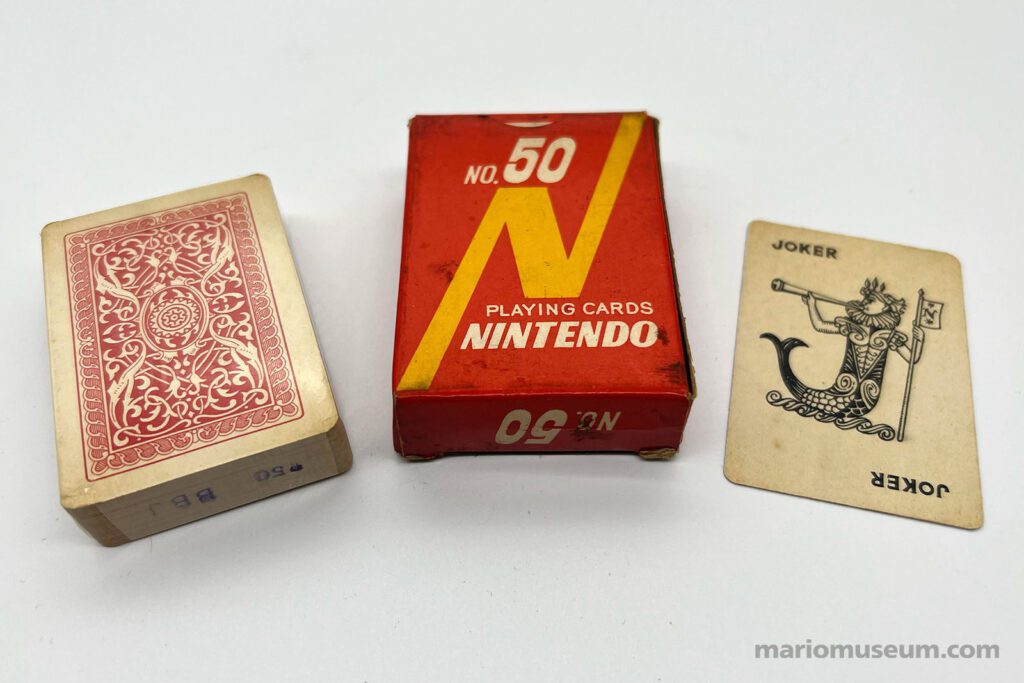 This deck from Nintendo is another great example of western style ('trump') playing cards from around the 1960s.
It is slightly smaller than a typical standard size deck at around 65mm length by 45mm width.
The deck is showing signs of age but remains unopened with the original tax stamp and Nintendo ink stamp across the cellophane wrapping.