Release (UK): 28/04/2017
TRA-HAC-AABPA-UKV
Release (USA): 28/04/2017
HAC-P-AABPA-USA
Release (Jap): 28/04/2017
TRA-HAC-AABPA-JPN


Genre: Racing
Developer: Nintendo Co., Ltd.
Publisher: Nintendo Co., Ltd.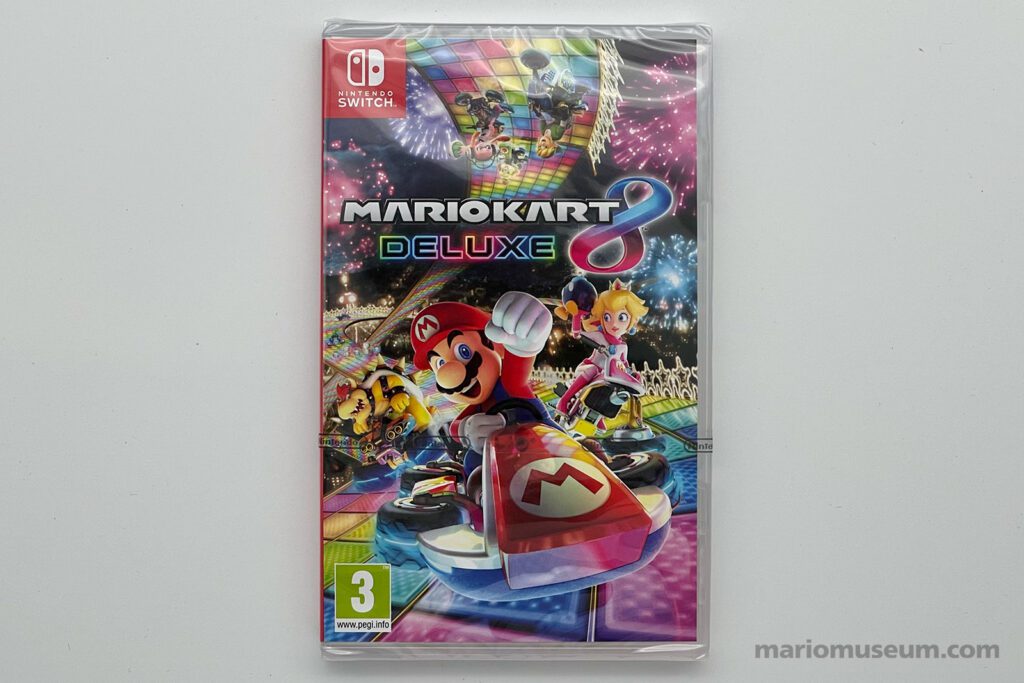 Mario Kart 8 Deluxe is an enhanced version of Mario Kart 8 released 3 years earlier on the Wii U.
The Mario Kart series needs no introduction and this edition has sold a total of more than 55 million copies on Wii U and Switch combined, making it one of the best-selling video games of all time.
Enhancements include several new characters such as Bowser Jr., King Boo, and Dry Bones, 48 new DLC courses (added as of 2022-2023 as part of a Booster Course pass, and reconfigured options for Battle Mode.
See the whole series:
(Indicates year of first release. Dates may differ between regions.)