Release (UK): 15/10/2009
RVL-ROLP-UKV
Release (USA): 13/10/2009
RVL-P-ROLE
Release (Jap): 05/11/2009
RVL-ROLJ-JPN


Genre: Sport
Developer: Nintendo Co., Ltd., Racjin Co., Ltd., Sega Corporation
Publisher: Nintendo Co., Ltd., Sega Corporation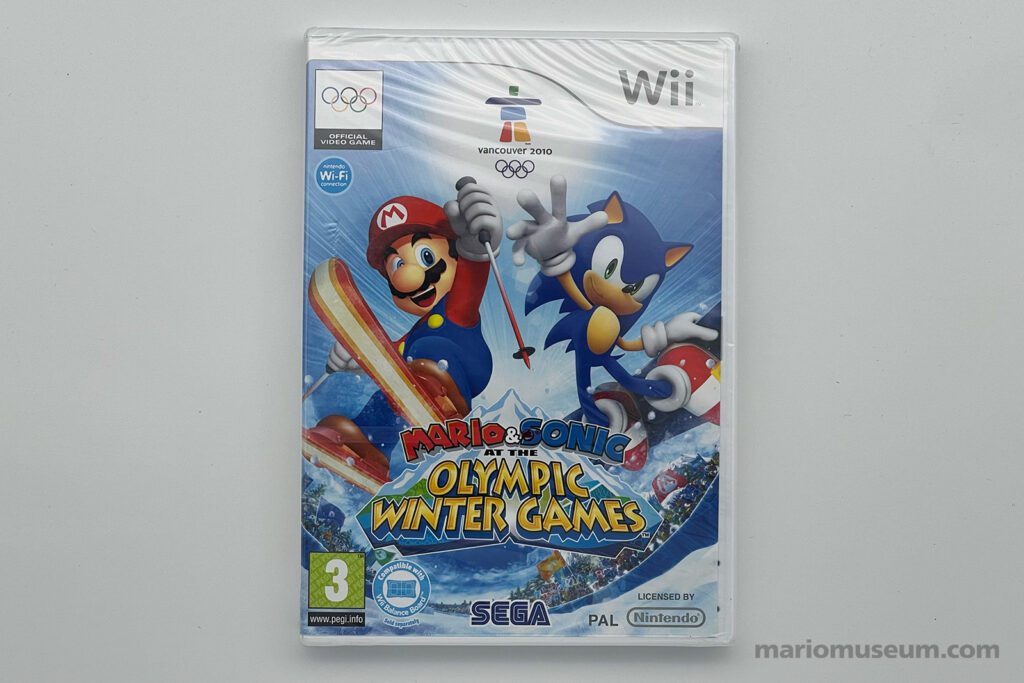 Mario & Sonic at the Olympic Winter Games was produced to mark the 2010 games in Vancouver, and was made under license from the International Olympic Committee.
The game is a collaboration between Sega and Nintendo featuring characters from both the Mario franchise and the Sonic the Hedgehog series, something unthinkable from just a few years earlier!
Although Sega handled most of the development for both Wii and DS versions of this game, as it did for the original Mario & Sonic at the Olympic Games, they shared the publishing and marketing duties with Nintendo across different territories.
See the whole series:
Beijing 2008 Summer Games, Wii (2007)
Beijing 2008 Summer Games, DS (2007)
Vancouver 2010 Winter Games, Wii (2009)
Vancouver 2010 Winter Games, DS (2009)
London 2012 Summer Games (Wii, 2011)
London 2012 Summer Games (3DS, 2011)
Sochi 2014 Winter Games, Wii U (2013)
Rio 2016 Summer Games, Wii U (2016)
Rio 2016 Summer Games, 3DS (2016)
PyeongChang 2018 Winter Games, no game released
Tokyo 2020 Summer Games, Switch (2019)
(Indicates year of first release. Dates may differ between regions.)