Release: 1984
Product code: HVC-008


Manufacturer: Matsushita Electric Industrial Co., Ltd., Panasonic Corporation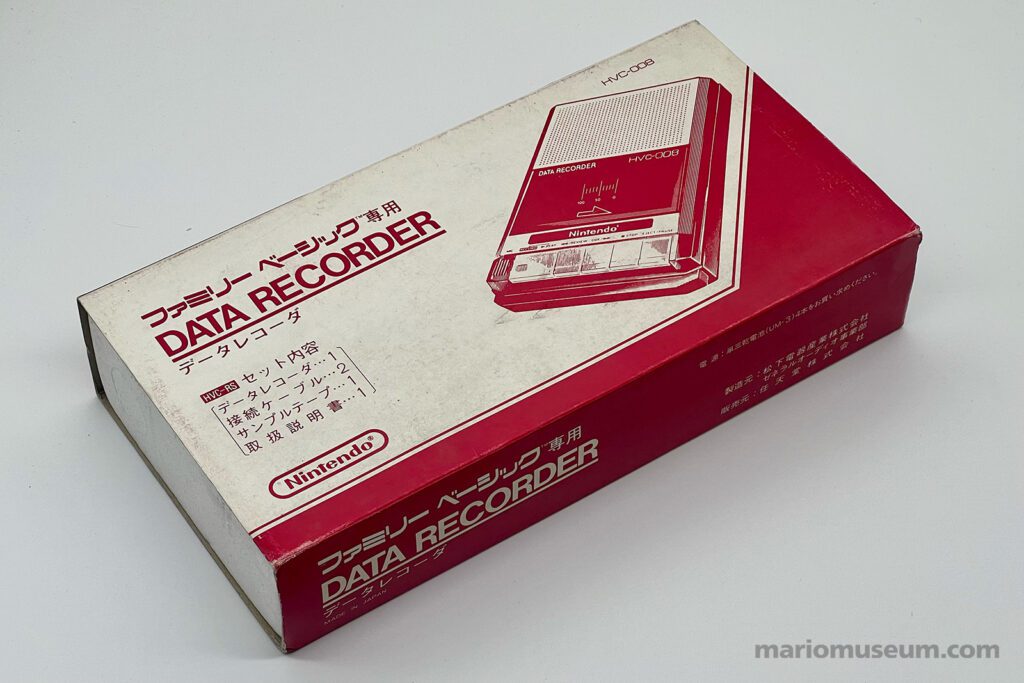 Cassette tape recorders were fairly standard computer accessories during the 1980s. The Nintendo Famicom at this time lived up to its name as a true 'Family Computer' and was less recognisable as the home console it was later to become in the form of the NES.
A number of familiar peripherals were released for it such as the Family BASIC Keyboard (HVC-007) and the Data Recorder (HVC-006). Nintendo's first rewritable storage medium, the Data Recorder was manufactured by Matsushita/Panasonic for Nintendo in 1984.
It was primarily intended for the saving of data from BASIC programs. Other commercially available games could use the recorder in order to save user-generated content such as custom tracks or stages, but could also be used for other purposes such as listening to music through your television.
The Data Recorder has the standard buttons that a tape player would have: Play, Stop, Rewind, Fast Forward, etc. When you push Eject the top translucent cover to the player will pop open and allow you to remove the tape. The Recorder also came with its own exclusive Nintendo cassette tape.