Release (UK): 02/01/2015
TSA-WUP-AKBP-UKV
Release (USA): 05/12/2014
WUP-P-AKBE-USZ
Release (Jap): 13/11/2014
WUP-P-AKBJ-JPN


Genre: Action, Puzzle
Developer: Nintendo Co., Ltd.
Publisher: Nintendo Co., Ltd.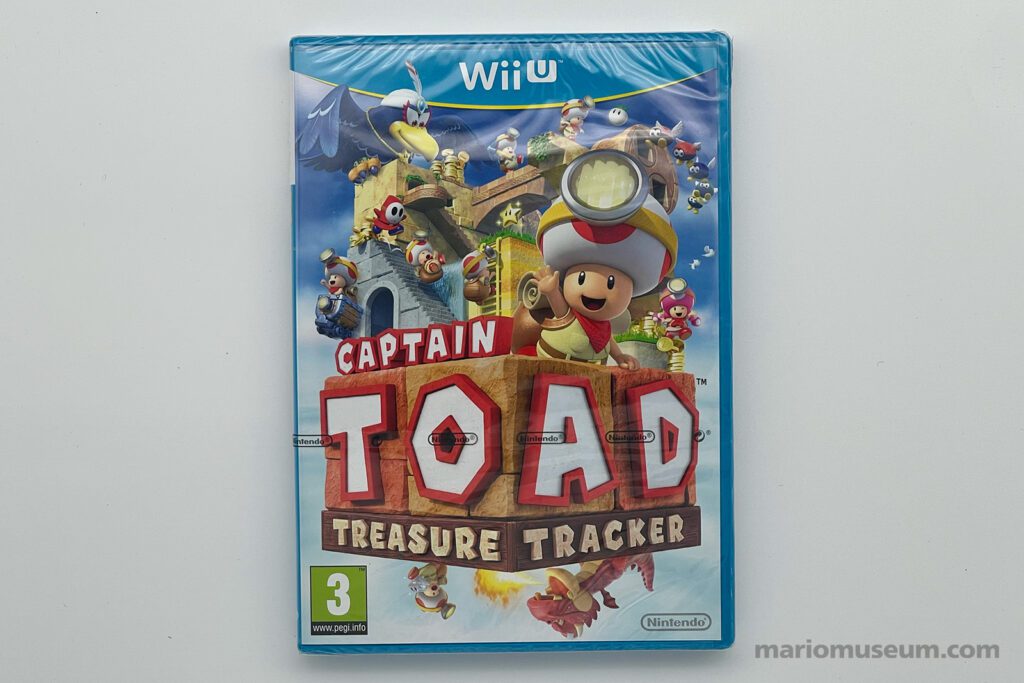 Captain Toad: Treasure Tracker is a puzzle platform game, and the prequel to Super Mario 3D World.
The game builds upon the distinctive isometric minigames featuring Captain Toad from Super Mario 3D World, but with increased depth and complexity.
The plot revolves around Captain Toad and Toadette collecting Power Stars while attempting to stop a large, scavenging bird named Wingo from stealing them. This is the second game to have a Toad as the main protagonist following Wario's Woods, released twenty years earlier.
A port of the same name was also released for the Nintendo Switch and Nintendo 3DS in 2018.