Release: Circa 1950s-1970s


Manufacturer: Nintendo Playing Card Co., Ltd.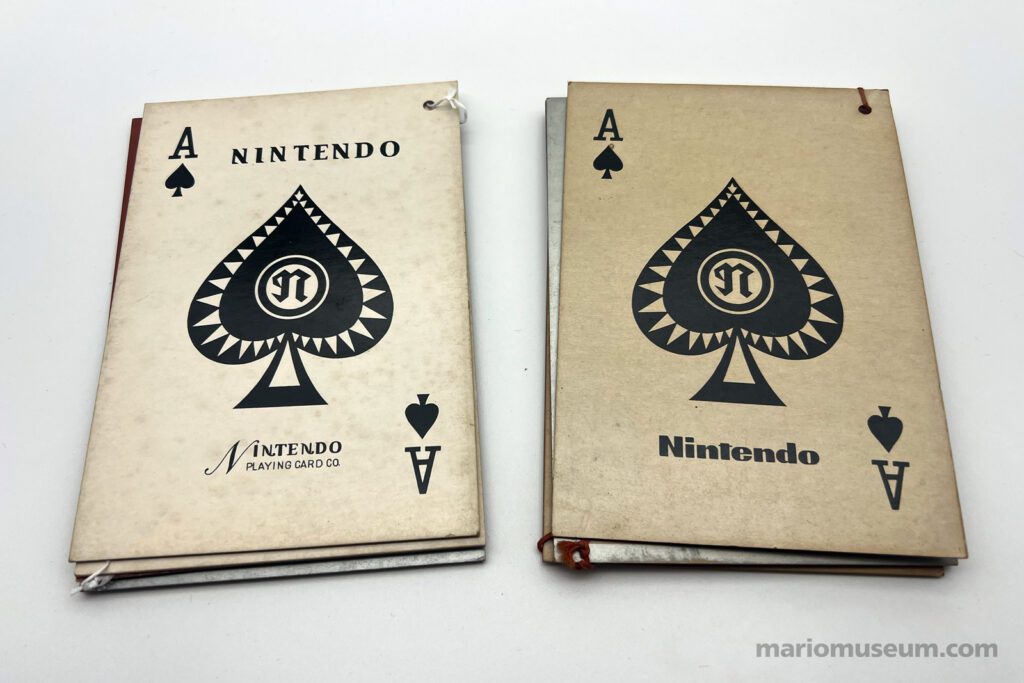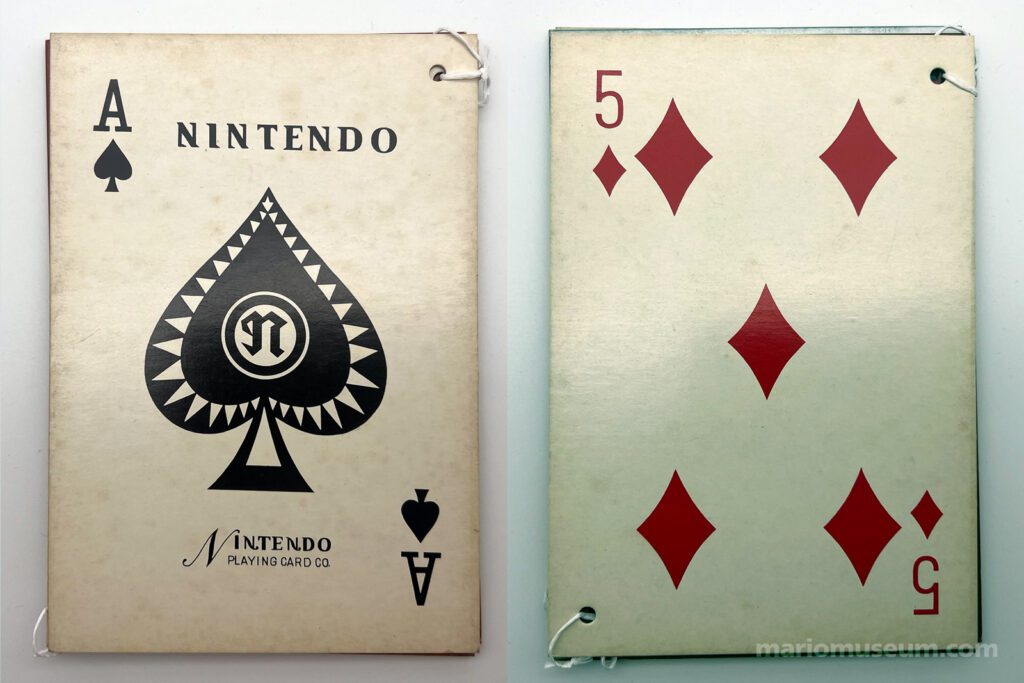 It's well known that Nintendo started life as a playing card manufacturer, well over a hundred years ago in fact. The company distributed promotional displays and sales catalogues to stores, just like any other business seeking to expand its sales network.
These items are examples of double-sided cardboard signage that would hang from a ceiling, showcasing some of the card designs that Nintendo would become known for.
There are subtle differences to spot if you have a keen eye, depending on the era. The two examples here display differing Nintendo logos which helps to narrow down the decade.