Release (USA): 01/09/1994


Genre: Edutainment
Developer: The Software Toolworks, Inc.
Publisher: The Software Toolworks, Inc.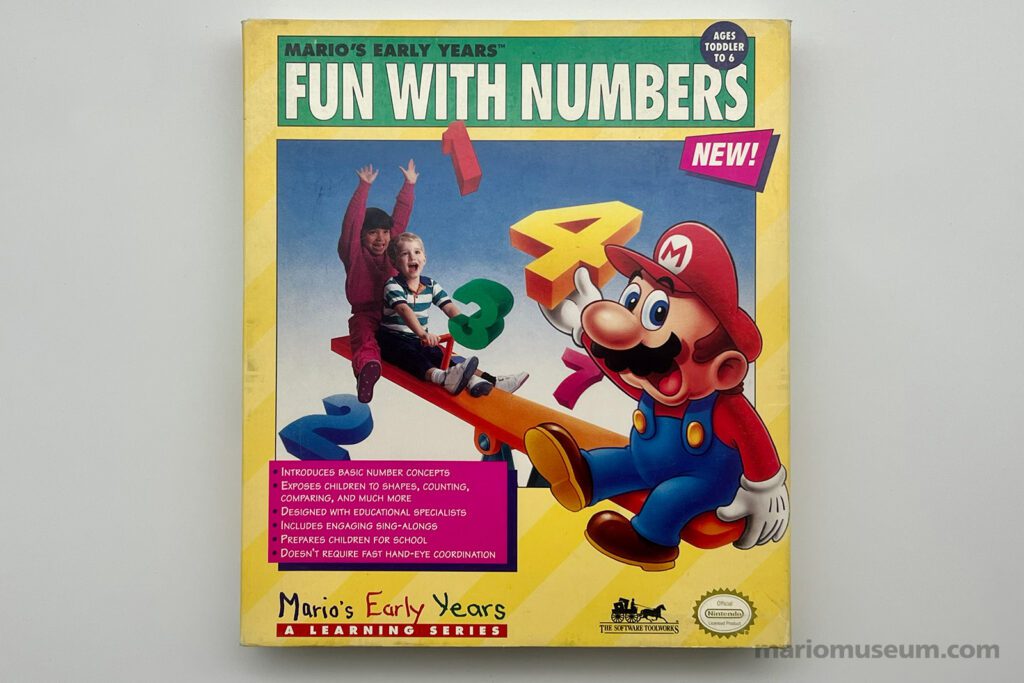 Mario's Early Years! Fun with Numbers is an educational Mario game that taught basic number, geometry and sorting skills to children.
It was actively promoted by Nintendo under the "edutainment" genre in the mid-1990s, at a time when video games regularly received negative media coverage concerning their perceived negative impact on children. Titles such as Mortal Kombat attracted controversy around their violent content around the same time.
This US version was released on 4 floppy disks for personal computers running MS-DOS. It was relabelled as Mario Teaches Sums for the UK market.
The game takes place on a set of islands where Mario and Princess Peach sail. The player can click one of the islands to enter, after which the player sees Luigi asleep. Once the player clicks him, various activities must be performed to learn.