Release (USA): 25/08/2008
RVL-P-RMBE-USZ
Release (Jap): 19/06/2008
RVL-P-RMBJ-JPN


Genre: Sport
Developer: Nintendo Co., Ltd., Namco Bandai Games, Inc.
Publisher: Nintendo Co., Ltd.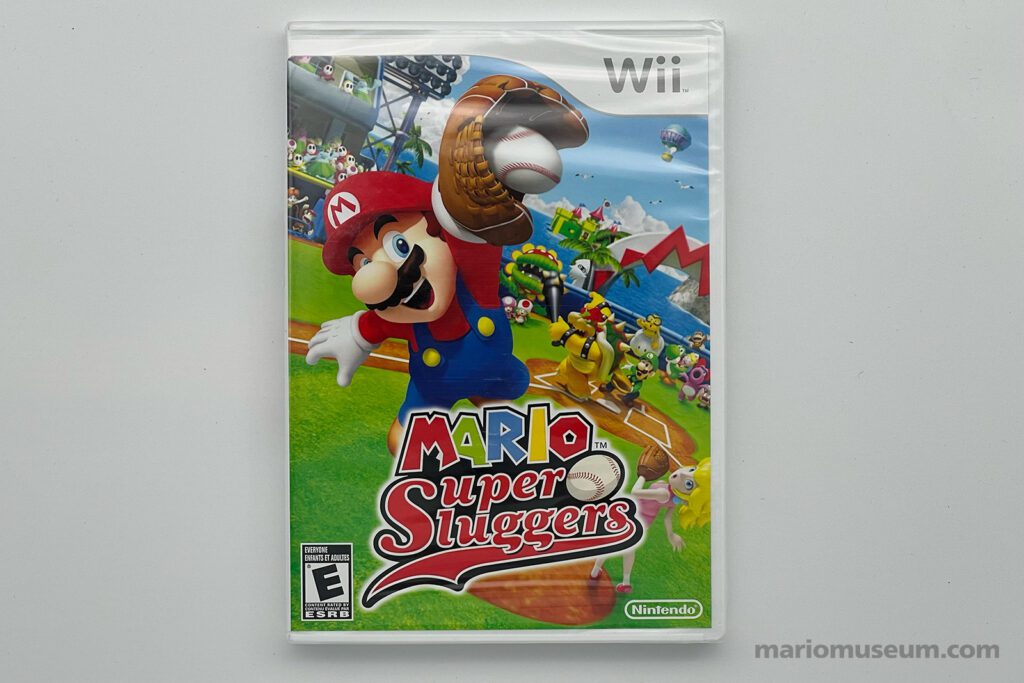 Mario Super Sluggers (or Super Mario Stadium Family Baseball in Japan) is the follow-up game to Mario Superstar Baseball on the GameCube, with just 3 years separating the two titles.
However unlike the GameCube version, sadly it was not released for the European or Australian markets. In fact it is the only Mario-related Wii game to never be released in Europe and/or Australia in physical format.
This game builds on the gameplay from the previous game, while making good use of the Wii Remote's motion sensor controls. An in-depth and narrative-driven Challenge Mode is also included.
"Mario Super Sluggers" encourages both active and social play with the motion-sensing technology of the Wii Remote and a variety four-player mini games, getting families off the couch and into the game no matter what their experience level. With two player baseball games and four player mini-games, "Mario Super Sluggers" is a fun, social activity for the entire family that offers control schemes for both rookies and veterans. Swing the Wii Remote to bat and pitch, and for advanced players, use the Nunchuk to control outfielders. Build an "all star" roster of your favorite Mario characters, each with unique personalities and abilities.

Official product description