Release: 1977
Product code: CTG-6S


Manufacturer: Nintendo Co., Ltd.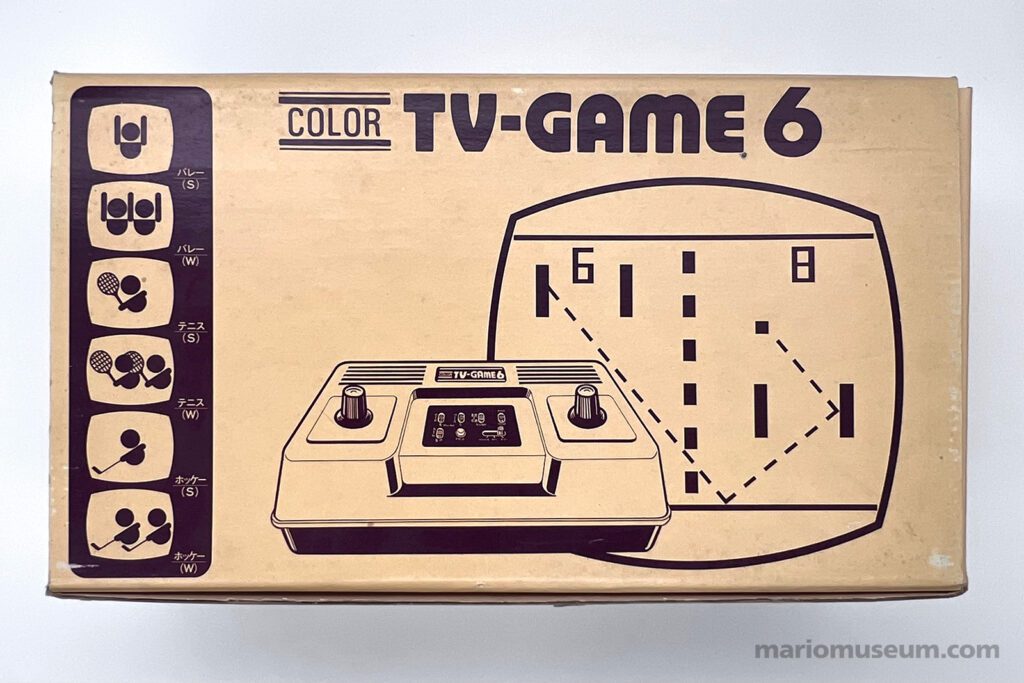 The late 1970s were arguably one of the most important times in Nintendo's history.
It was a period when Nintendo was pivoting away from its playing cards and toy business, and into the emerging video games market which was experiencing enormous growth. The company already had some limited experience designing electronic toys and gadgets such as the Love Tester; Nintendo had witnessed the global success of arcade hits such as Space Invaders and plastic toys were becoming more expensive to produce. It made business sense to venture into new areas.
The Color TV-Game 6 was Nintendo's first TV-game console produced jointly by Nintendo Research & Development 2 and Mitsubishi Electronics. It is a Pong clone game console, for which Nintendo acquired a license from Magnavox. Nintendo president Hiroshi Yamauchi wanted a competitive edge by making the systems cheap for consumers.
Several variants of the TV-Game 6 exist, the version pictured (CTG-6S) is the original and more scarce version of the TV-Game 6, and is notable for its pale beige colouring of both the unit, and the packaging. This particular model is powered via 6 'C' cell batteries, whereas later versions also include the option for powering via an AC power adapter.