Release (USA): 05/12/2014
WUP-P-AFDE-USZ
Release (Jap): 24/04/2014
WU-P-AFDJ-JPN


Genre: Minigame
Developer: Nintendo Co., Ltd., Indies Zero Co., Ltd.
Publisher: Nintendo Co., Ltd.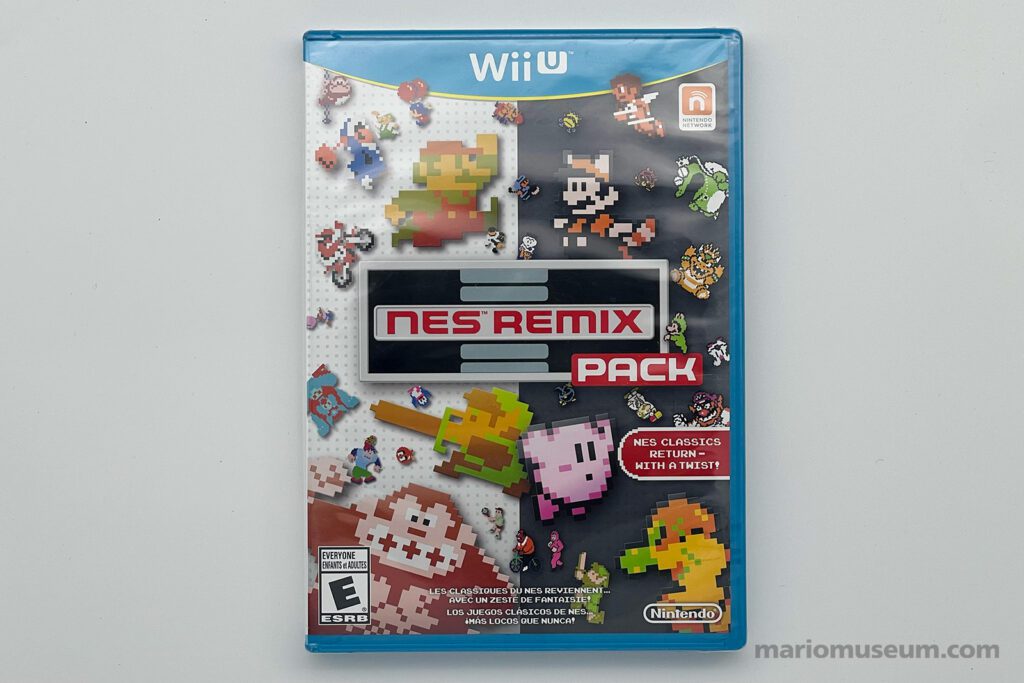 NES Remix Pack combines NES Remix, and NES Remix 2, both of which were previously exclusive to the Nintendo eShop, and combined for this physical format release.
NES Remix was the first to be released in the series and features 16 vintage NES games with a total of 204 challenges to compete. Many of these are Mario-related titles including Donkey Kong, Donkey Kong Jr., Donkey Kong 3, Golf, Mario Bros., Pinball, Super Mario Bros., Tennis and Wrecking Crew.
NES Remix 2, features 12 additional NES games with a further 169 challenges, and included Dr. Mario, NES Open Tournament Golf, Punch-Out!!, Super Mario Bros.: The Lost Levels, Super Mario Bros. 2, Super Mario Bros. 3, and Wario's Woods.